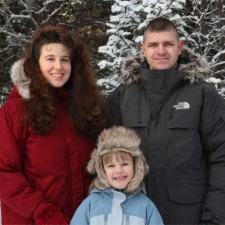 I am so grateful for the men of God, the Lord has used to bring me to Christ.
The first preacher would be my Dad – John Caudle. A veteran missionary with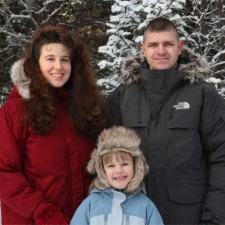 tremendous zeal and a heart for souls. He's my hero. The second was an old fashioned preacher named – Roy Goodson. Bro. Roy was a fiery preacher of the gospel, whose face would always turn 'beet red' when he was preaching. The third preacher would be the pastor of my childhood – Dr. Harold B. Sightler. I have never known a preacher with more gravity. He was preaching the evening service, the night I was born again! What if one of these great men of God had not answered the call or been faithful to the call, to preach the unsearchable riches of Christ? I wonder where I'd be today. Perhaps, still lost in sin. Maybe, already in a devil's hell. May we never take our calling lightly. Precious lost souls hang in the balance. Press on, my dear brother! It's worth the fight! We are preaching the gospel of peace to a hopeless world, and bringing glad tidings of good things! And don't forget, there's a crown of glory waiting for us at the end, from the chief Shepherd. Praise the Lord!
Bro. Todd Caudle
https://cdn.allpointsbaptist.com/uploads/2016/05/Caudle_Todd_photo-225x225.jpg
225
225
apbm office
https://cdn.allpointsbaptist.com/uploads/2016/12/APBM-Logo-New-300x99.png
apbm office
2016-03-01 00:00:52
2017-09-22 11:32:33
Bro. Todd Caudle – How shall they hear without a preacher?